OISHI IS A CONFECTIONERY BRAND FROM THE PHILIPPINE ISLAND NATION. IT'S PRODUCTS COME IN A VARIETY OF FLAVORS, TURNING EACH OF YOUR CRAVINGS INTO "CHILDISH" HAPPINESS WHEN ENJOYING YOUR FAVORITE SNACK.
Oishi is one of the first multi-kingdom brands to set foot in Vietnam and quickly become a familiar brand to everyone. Originally, the brand was released to awaken the child in people, reminding you of simple but worthwhile pleasures. With each product, let's create your own real "Carefree" moments!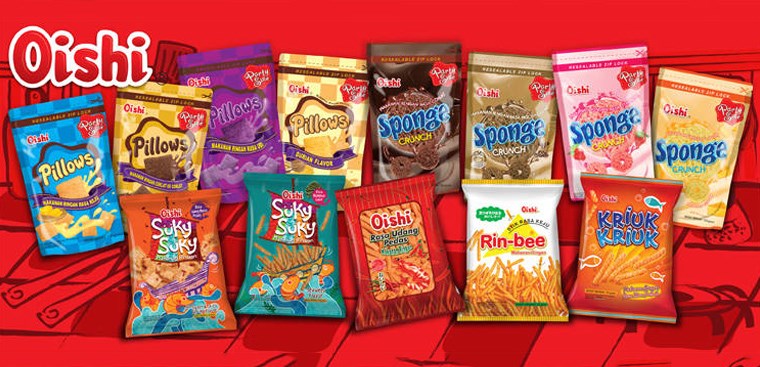 Product lines
After nearly 20 years of presence and attachment to the Vietnamese market, the Oishi brand of Liwayway Joint Stock Company has become familiar to consumers in the field of snacks. Always pioneering and making a difference with rich product lines in order to give consumers a wide choice of the best quality, it has constantly strived and released a variety of products, from candy hard to snack, nuts and drinks.
Snack : Is one of the most popular snack brands on the market today, with a variety of types and flavors: potato snack, peanut snack, cheese snack, spicy snack, etc.
Candy: With many flavors to choose from: mint candy, candied fruit,…
Drink: After the success of snack and candy products, It has launched the Oishi C+ drink product line, which is a drink containing high levels of Vitamin C (140mg), made from natural fruit juices. and no colorants.
Oishi and important milestones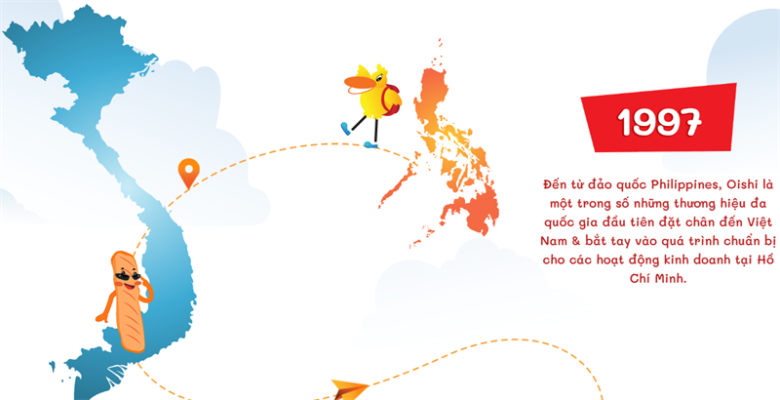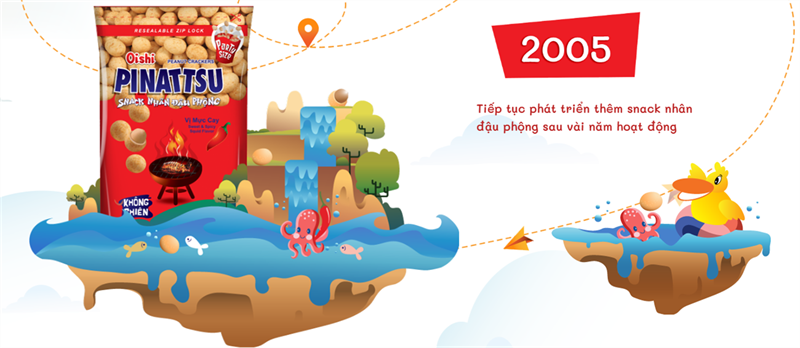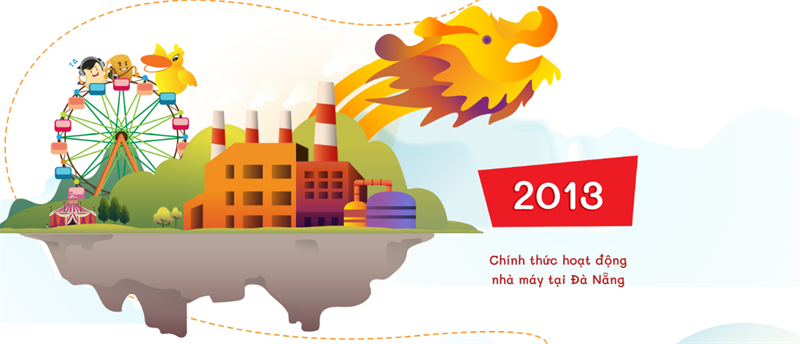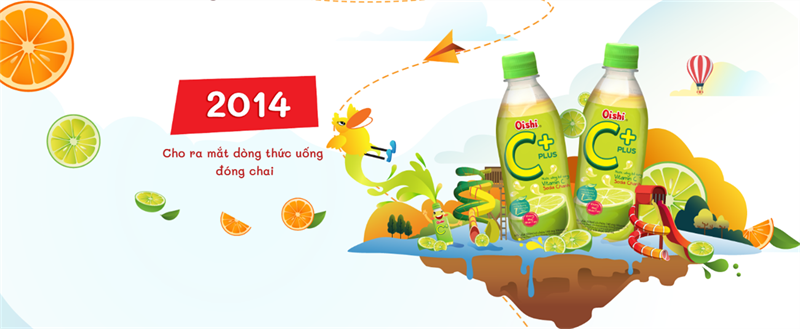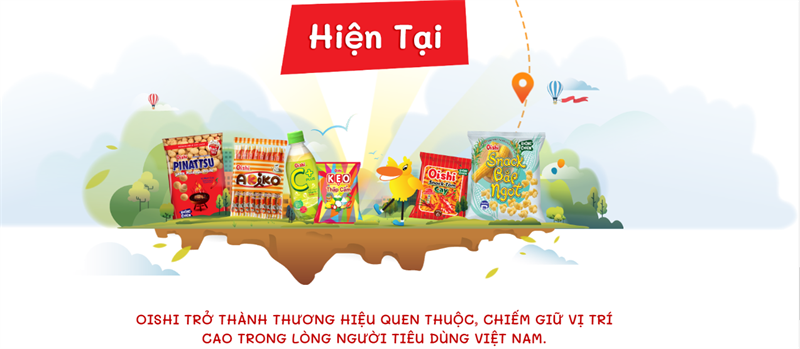 Today, Oishi has become a familiar brand, not only occupying a high position in the hearts of Vietnamese consumers but also being exported to many countries around the world.