Chupa Chups Sour Belt Fruit Candy is also known as Chupa Chups Rainbow Candy because the candy has many beautiful colors like a rainbow strip after the rain.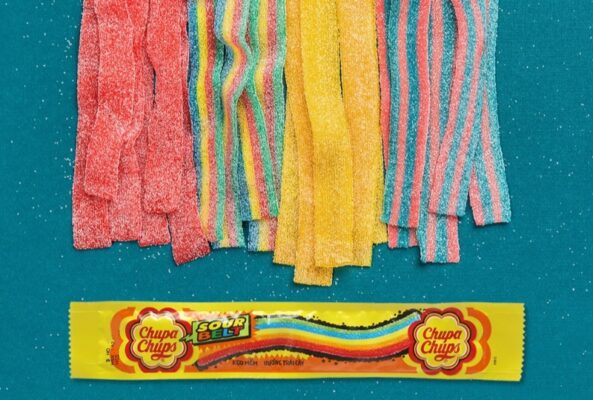 Rainbow marshmallows with fruit flavor
Chupa Chups Sour Belt is actually a string of fruit flavored marshmallows, glued together and covered with a layer of sweet sugar, this is a marshmallow that is loved by many people because of its sweetness. moderate and very easy to eat.
On the other hand, marshmallows do not contain preservatives, or harmful sweeteners, are completely suitable for all ages and are safe for health.
How to eat Chupa Chups Sour Belt rainbow candy?
Chupa Chups Sour Belt Rainbow Candy is a uniquely shaped marshmallow, so there are many fun ways to enjoy it. Try all of the methods below to see which you like best!

Have Chupa Chups, have a lot of fun!
Did you know that when your body is under a lot of stress, you can use some sweet to rebalance your glucocorticoid (a stress hormone) levels?
Many people think that eating candy is not good for health, but the truth is not so. If consumed in moderation, sweets will help you reduce stress, increase blood sugar (for people with low blood sugar), avoid the risk of stroke and increase the creativity of the brain.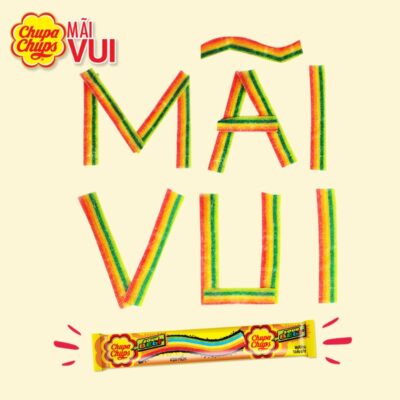 If you're feeling stressed, stop for a moment, sip on a string of Chupa Chups Sour Belt gummies, relax your body, and think about what's fun and positive! Stress and fatigue will be repelled immediately.
For more products of Chupa Chups, visit : Gourmet Foods Vietnam