Redbull energy drink from Vietnam and Thailand are two products of Redbull company that are loved and used by everyone. But to distinguish these two energy drinks is not an easy thing and not everyone knows how to distinguish.
Redbull is distinguished in many ways. Here we take a look at some of their differences.
Through cans of Redbull Energy Drink between Thailand and Vietnam
Thai Redbull consists of two types, Krating Daeng and Red Bull Classic, produced by two different independent companies. In Thai, Krating Daeng means red buffalo or bull, which is clearly shown through the illustration of two buffaloes or cows butting each other printed on the can. This type of water is widely sold and popular in Thailand and Asian countries.
The simplest distinction that consumers can see right away when buying it is the eye-catching dark yellow color of a Thai RedBull can.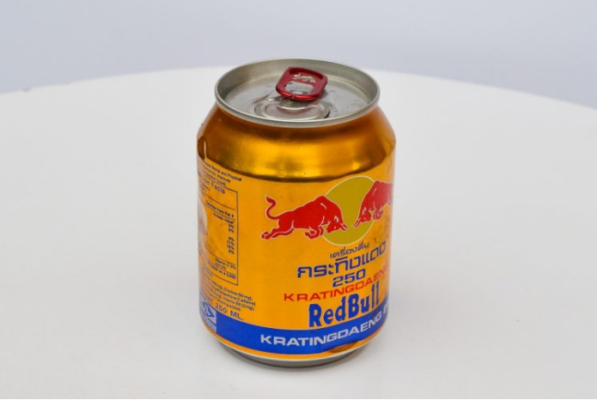 The shell of the Redbull Vietnam can is lighter yellow, on the can is also written the same words as Redbull Thai , but below is the words "energy drink" for easy recognition by users.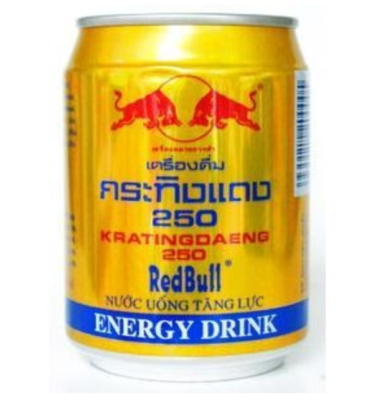 Through taste
Thai and Vietnam energy drinks have completely different flavors. Users can easily recognize this when drinking. Thai energy drinks have a moderate sweetness, fragrant when opening the can, while Vietnamese energy drinks have a strong sweet taste, a bit harsh when drinking.
Through the pop cap on the can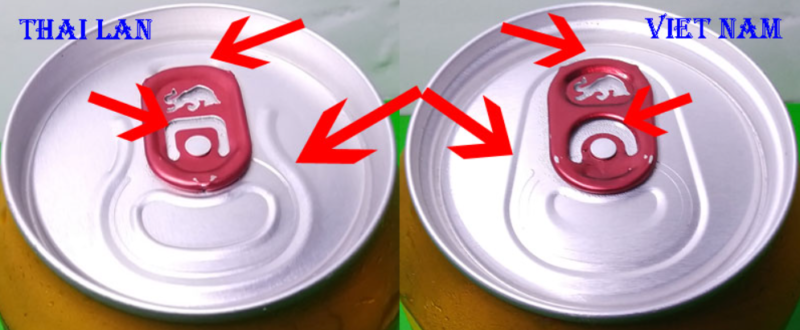 – Thailand drinks will have a floating border in the opening part while the Vietnam drink will be almost flat and only have lines for easy opening.
– Redbull of Thailand right below the finger to turn on the lid is designed to be slightly concave and has a point to put your finger in, while Vietnam drink is flat.
– The pattern of Redbull from Thai right on the lid is almost square and Vietnam is a semicircle.
The bottom of the can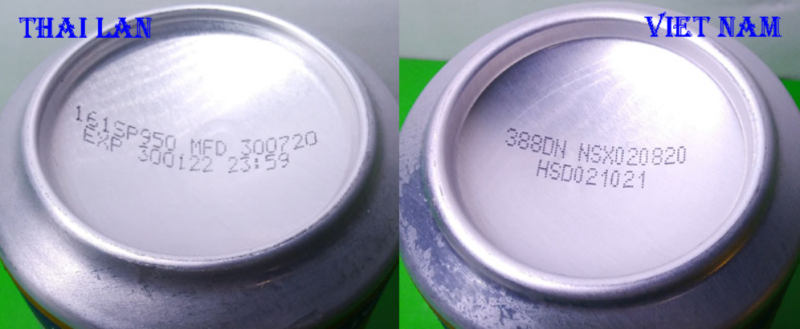 – Expiry date of Redbull Thailand is written in English "MFD and EXP" while goods made in Vietnam are "NSX and HSD"
Through the product's code
Each country in the world will have a commodity barcode (code) to distinguish the product from which country or country of origin has registered that code.
For example, the US code will be from 000 – 019, Malaysia is 955, Singapore is 888, Thailand has code 885, Vietnam has code 893, etc.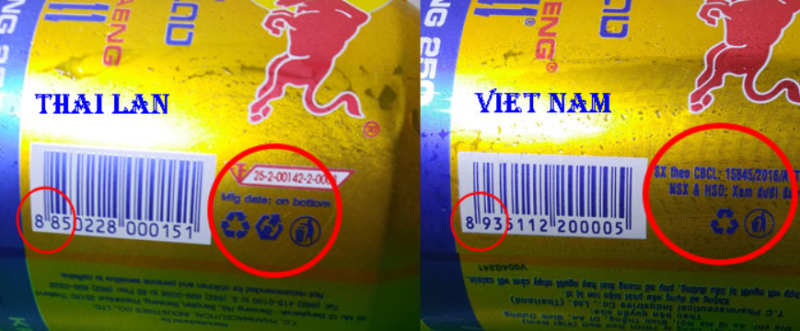 Redbull is considered a well-known energy drink brand with a strong position in the Vietnamese beverage market.
Therefore, now there are many fake products bearing the Redbull brand, making users extremely worried about the quality that the product brings.
Therefore, to ensure health and safety, when choosing to buy Redbull energy drink products, you should carefully review the information mentioned above to choose genuine products of the company.
You can find more information about Redbull Vietnam, visit 
RedBull Website
Thank you for reading the article of https://gourmetfoodsvn.com/ wish you a productive day and learn more about

Redbull energy drink

products.